Virtual summit information
How does this virtual NERD Summit work?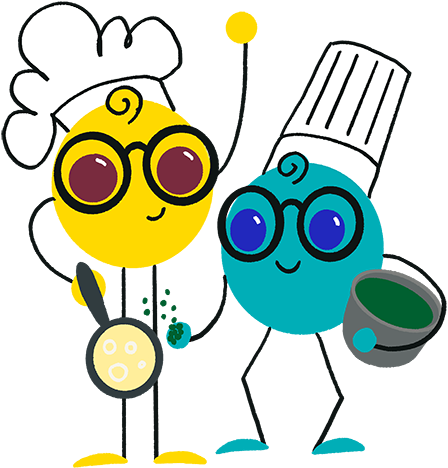 March 12, 2020
NERD Summit is going virtual!
Dear 2020 NERDs,
Due to the COVID-19 situation, we are going virtual for the 2020 NERD Summit!
The dates will remain the same, thus the schedule on the website remains unchanged for now.
See more below for details on how this will work.
How will virtual work?
We will have a Zoom link for each of the "rooms": 135, 145, 221 321, 325 & 329. Plus we will have other "Zoom Rooms" setup for general discussion and help (TBD). This will all be listed on the NERD website.
A NERD Summit organizer will be in each meeting acting as host, to help speaker and attendees as needed.
PRACTICE SESSIONS
We will be hosting the following practice sessions this coming week for both speakers and attendees. All you have to do is click the link any time during that practice session to attend that meeting, check it out and ask questions.
Wednesday, March 18, 4:00PM - 4:45PM EST
Host: Kelly Albrecht
Link: nerd.zoom.us/my/coffee.networking
Wednesday, March 18, 8:00PM - 8:45PM EST
Host: Rick Hood
Link: nerd.zoom.us/my/hangout.help
Thursday, March 19, 9:00AM - 9:45AM EST
Host: Kelly Albrecht
Link: nerd.zoom.us/my/coffee.networking
Thursday, March 19, 12:00PM - 12:45PM EST
Host: Rick Hood
Link: nerd.zoom.us/my/hangout.help
FOR ATTENDEES:
To attend a session, find the session you want to attend on the website schedule ( nerdsummit.org/#sesssions ) then click the JOIN link * in that session 5 minutes (or less) from the start time. If you join too early, simply wait for the host to arrive.
IMPORTANT: All the rooms, except Hangout & Help, are password protected. All ticket holders will receive the password by email. Make sure you registered here ti.to/nerd/nerd-summit-2020
If you do not already have it, download the Zoom Client for Meetings here: zoom.us/download#client_4meeting (you will be prompted to do so when you click the JOIN link if you do not have it already).
See this link for more information: support.zoom.us/hc/en-us/articles/201362193-Joining-a-Meeting
The sessions are recorded, so if you do not wish to be recorded at all, you may stay muted and turn your video off. The video recording quality should be quite good. We will grab the Zoom recordings and upload them to our YouTube channel.
The host will end the session shortly after the talk ends (ending the Zoom session kicks off the creation of the video file for the session recording).
If you run into issues and need help;
Post your issue in #summit channel in the NERD Summit Slack *
Email us at

[email protected]
* if you are not on the NERD Summit Slack you can join here: nerd.ngo/join
FOR SPEAKERS:
Join the Zoom session the same way as attendees do above. When entering the Zoom session, announce that you are there and the host will allow you to share your screen. Once you are sharing your screen, you are ready to proceed when the session start time arrives.
See this link for more information: support.zoom.us/hc/en-us/articles/201362153-Sharing-your-screen
What about the Hackathon and kids activities on Sunday?
The Hackathon is going virtual, too! Slack and zoom, the same powerful tools that remote workers use every day, will also empower us to collaborate on the hackathon projects! More details to come.
About Ticket Refunds:
We have an exciting virtual summit planned, but we understand if you would like your ticket purchase refunded (if you paid for the ticket). Refunds can be requested here ( jira.nerd.ngo/servicedesk/customer/portal/1/create/2 ) or by emailing [email protected].
For Sponsors:
We will be in contact with you via a separate email. Thank you so much for your support!
NERDSummit 2020: Virtual Hackathon on Sunday!
Wow! We're really doing it. We've put together a pretty solid plan, and there's a couple of things we need you to do to be able to participate:
1. Join us on slack!
Slack is a web-based chat program that remote workers rely on for professional-quality communication and organization on a large scale! We'll be benefitting from the existing NERD Slack which you can join using the following link: join.slack.com/t/nerdsummit/shared_invite
Once you join Slack, head over to the #hackathon channel and introduce yourself :)
2. Download and install Zoom: https://zoom.us/download
Zoom is the industry standard for high-quality video conferencing, screen sharing, and more. We will be using Zoom to help mentors and participants organize their efforts and share their results. The specific Zoom rooms we'll be using will be posted in the Slack channel, so please join there first :)
3. Install Node and/or become familiar with Scratch
For beginner programmers, Scratch can introduce you to the idea of using logical components to create a digital outcome. You put together visual blocks which result in a computer program! Best of all, Scratch is free and web-based! You can start playing with it here: http://scratch.mit.edu/
As for Node, this is a server-side JavaScript implementation. You'll need to install Node 12 LTS from the following link: https://nodejs.org/en/ and, if you'd like, you can get started ahead of time on the NodeSchool workshops: https://nodeschool.io/#workshoppers
4. Show up early on Sunday (9am!) and prepare to have fun!
On Sunday, we plan to start right at 9am, so please be online at that time for the best experience! We also plan to have mentors available to help you with anything you get stuck on. We'll also brainstorm as a group general themes and ideas, and then those who are already well-versed in programming can split out into breakout sessions and hack-a-way :) Others are welcome to get mentoring in either the NodeSchool and/or Scratch channels and zoom rooms.
At the end of the session, we'll close out with presentations over Zoom from anyone interested in sharing their creations. We'll then open it up for feedback, and we'll learn and grow for next year!
Looking forward to meeting you all on-line :)
Thank you!
The NERD Team